Ignou grade card status helps you obtain admission to colleges and universities. There's a strong possibility of access to a university or college being decided by the marks obtained in the Higher Secondary examination. As a student, you must get a grade card from Ignou to ensure admission. It also provides that the university has your exact requirements when deciding your admission.
A grade card is a certificate that is awarded to registered students after every semester. It includes details such as the course code, course title, number of credits, and the grade obtained for each course. The Ignou grade card also displays the Semester Grade Point Average (SGPA) for that specific semester and the Cumulative Grade Point Average (CGPA) earned up to that semester. The final semester grade card will also reflect the cumulative total marks obtained by the student in all semesters out of the maximum marks assigned for the program evaluation. It is important to note that this is based on the grades and CGPA obtained.
How to Download IGNOU Grade Card
Go to the link – www.gradecard.ignou.ac.in/gradecard/
A form will appear where you must select your course from the dropdown.
After choosing your course, enter your enrollment number and click on the search
Now after a few seconds, you can see your Ignou grade card and even download it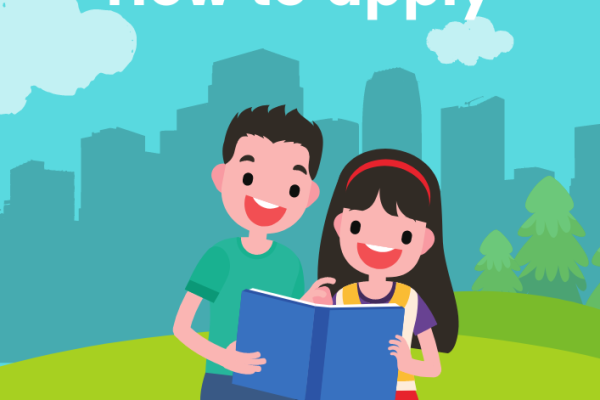 How to Apply for Duplicate Ignou Grade Card
Suppose you are an BED student and you want to obtain a duplicate Ignou BED grade card, you must pay a charge of INR 200/- as application fee. Once you have paid the application fee, you can submit the form and required documents to the address of the Registrar, (Student Evaluation Division), Indira Gandhi National Open University, Block-12, maidan Garhi, New Delhi-110 068. You should also check the grade card status section on the website to verify if the student has completed assignment or TEE for that particular subject. The official website of IGNOU has a downloadable grade card containing all the relevant information about your grade card status. If you have received any practical marks in your assignment or TEE, it may apply to some of our programmes.
IGNOU Grade Card: Weightage Distribution
| | |
| --- | --- |
| Particular | Minimum Passing Marks(After Rounding-off) |
| IGNOU Passing Marks out of 25 | 9 |
| IGNOU Passing Marks out of 35 | 12 |
| IGNOU Passing Marks out of 50 | 18 |
| IGNOU Passing Marks out of 70 | 24 |
| IGNOU Passing Marks out of 75 | 26 |
| IGNOU Passing Marks out of 100 | 35 |
Students can calculate their percentage by adding up all their marks and dividing it by 1200. The final marks of a student are calculated by taking into account 70% of their total marks from term-end exams and 30% from assignments.
IGNOU calculates student's marks using an A-F grading system and uses the total number of points obtained in theory, practicals, examinations (term-end exams only), as well as any supplementary assessment(s) submitted by the student to calculate their overall grade card mark. The percentage used for calculating mark range between 40% and 60%.
Benefits of Having an Grade Card
A grade card is important for students as it acts as a reference to track their progress in a particular course.
It's used to show proof of qualification for future job opportunities. Moreover, the card acts as a reference for parents and teachers.
Additionally, it can be used as proof that a student fulfilled the academic requirements for a particular course. Thus, it helps students perform better in examinations and university/college admission tests.
The importance of grade cards cannot be ignored as these documents help students form a good academic and professional future.
For more information on grade card, you can visit ignou website or term end exam website.
How Ignou Grade Card works for TEE 2023?
Grade card is like a scorecard or marks card which students get in 10th or 12th grade.
This card contains the marks obtained by the student in theory, practical and assignments.
The candidates must add marks for all subjects and divide by 1200 to calculate the percentage.
The Ignou grade card is an official document certified by university and summarizes a student's academic performance in a particular course of study for admission or scholarship. It helps colleges assess the academic abilities of prospective students before making any final admission decisions.
In addition to this, Ignou grade card website also has detailed information on how to register for term-end exam and how to change Ignou exam centre other details associated with the exams such as exam pattern and question paper type.
| | |
| --- | --- |
| Grade | Percentage |
| 0 (Outstanding) | ≥ 85 |
| A+ (Excellent) | ≥ 75 to < 85 |
| A (Very Good) | ≥ 65 lo < 75 |
| B+ (Good) | ≥ 55 to < 65 |
| B (Above Average) | ≥ 50 to < 55 |
| C (Average) | ≥ 40 to < 50 |
| D (Pass) | ≥ 35 to < 40 |
| F (Fail) | < 35 |
| Ab (Absent) | Absent |
Ignou project provides several tools to assist students with Ignou Grade Card 2023 status online. The status of a student's grade card can be checked online through the portal. The status of grade card will either be "Completed" or "Not Completed", indicating if the student has completed all requirements for earning a grade card or if some requirements are still outstanding.
Assignments are an important part of the grade card status and should be submitted within the time and with care to ensure accurate scoring. If a student is unable to submit assignments by the deadline, it is recommended that they email their instructor to discuss submission deadlines and options.
Students are also able to view their grade card status online, verify the grade card number, and print a copy of the grade card.
Clarification for Incomplete Grade Card
The Ignou BED grade card is a student-friendly online system that allows students to check their grade card status for a particular course or subject. The grade card status section of the website displays 'Completed' and 'Not Completed' for particular assignments or exams, signifying whether a student has successfully completed them for a particular subject.
In addition, lab and practical marks are applicable to some programmes, so students must check the Ignou grade card status for each assignment and exam to ensure they have completed all required work. The grade card status can provide students with an overview of their progress in a course or subject and help them stay on track with their academic goals.
By checking their grade card status regularly, students can stay focused on their studies and progress towards graduation.
What is Grade Card
A grade card is a document that marks the status of grades in a particular course, usually issued by a teacher or university official. It provides information regarding marks obtained and grade points earned in each assessment.
How can I get my IGNOU grade card?
You can visit to official website and download your Ignou grade card by selecting your course and entering enrollment number.
What is grade D and E in IGNOU?
D is considered as pass but E and F grade considered as Fail in Ignou University.
Does E grade mean fail or pass?
E is Fail.