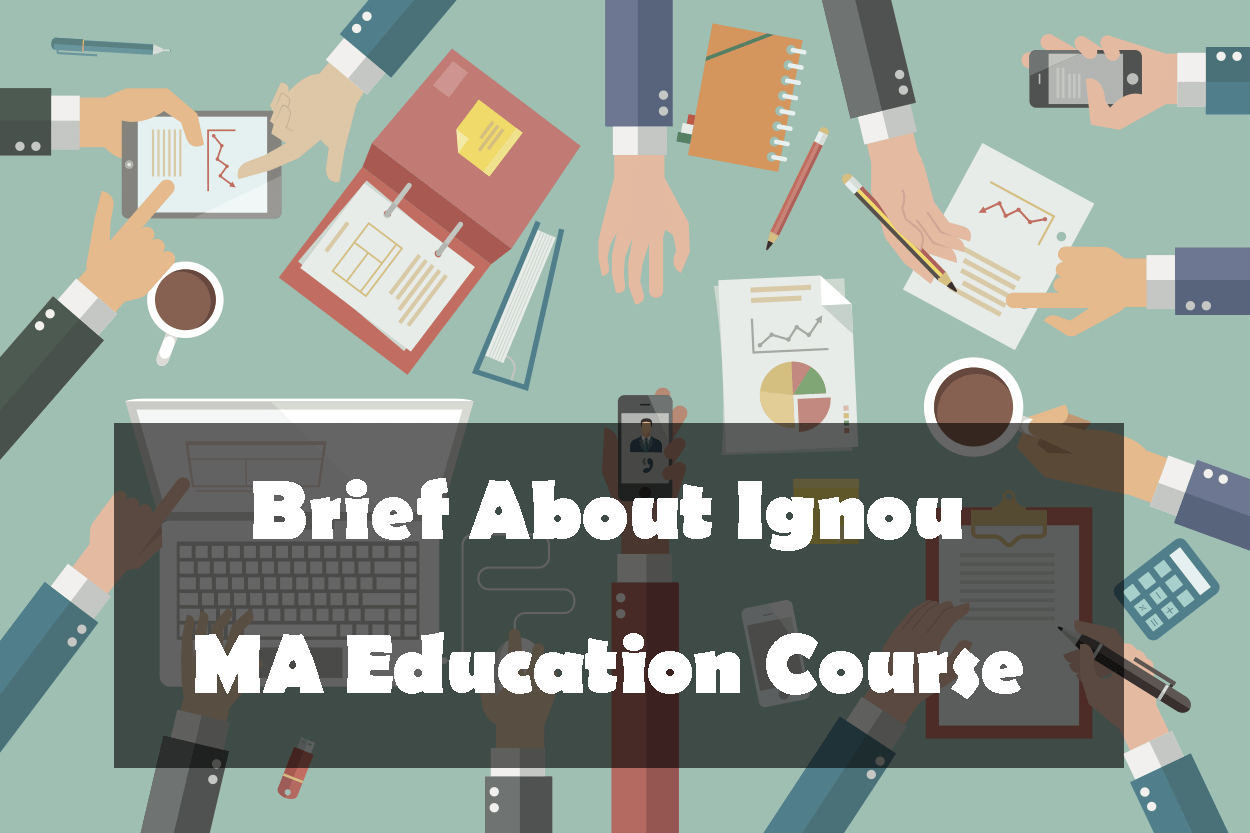 Brief About MA Education Course
MA Education is a post-graduation course which takes 2 years to be completed. Generally, it consists of about 4 semesters but it can vary in different institutions according to their curriculum and syllabus pattern.
The main idea behind this course is to teach students in a way that they can further teach others more effectively with the help of latest technologies and deliver the concepts in a more efficient manner. The time duration to complete this course varies from 2 years (minimum) to 5 (maximum) but the maximum time to complete this degree can be vary from different institutions according to their rules and education policies.
MA (Education) at IGNOU
There are many institutions in India that provide MA Education degree either by regular or by distance learning, but going regular is not always feasible for working students so they choose distance learning from Ignou. IGNOU provides the same degree in 2 years by distance education and the other details are given below in table
| | |
| --- | --- |
| Duration of course | 2 years(min) to 5 years (max) |
| Course Fee | Rs. 16200 |
| Age | No bar |
| Eligibility | Bachelor degree (Any Discipline) |
| Total credits | 68 (required 34 each year) |
MA Education at IGNOU comprises 4 groups of courses with different weightage
Group A: Basic Course on Education
Group B: Core Courses
Group C: Courses on Knowledge Generation in Education
Group D: Specialised Areas in Education
Future Scopes and Salary Expectations
The main idea behind MA Education Degree is to produce quality teachers for the betterment of the society and by this course, doors of various sectors opens for the candidates and more opportunities are created for them to choose from like High/Elementary School teacher, Program Manager, Administrative Assistant, Education Training Manager etc.
As this is an post-graduation degree, so the salary expectations are increased too, Once you will complete this degree you can expect average of 4.5 lakh/annum and that too varies with experience also which means the salary increases with experience.
After this course many interested candidates can also go for M. Phil. or PhD and that also affects your career in a good way.
IGNOU MA education project
To complete MA Education from IGNOU students needs to prepare IGNOU MA education project which is an essential part of curriculum to complete their degree. Usually these projects take time and have to be prepared precisely. Every semester contains a certain number of projects and here we can help you in this.
Ignou Project is a firm which offer help in writing IGNOU MA education project. We are a team of 40 plus professional educators having more than 10 years of experience in education sector which help us to create very precise and quality projects for the students those need assistance or having less time to compose these projects by their own.
IGNOU MA education project is available in a very affordable price and we provide you an assurance that our written projects will help you in gaining good marks and will not be rejected by any officials of the university. Not only IGNOU MESP 001 Project but we provide you many other projects too.