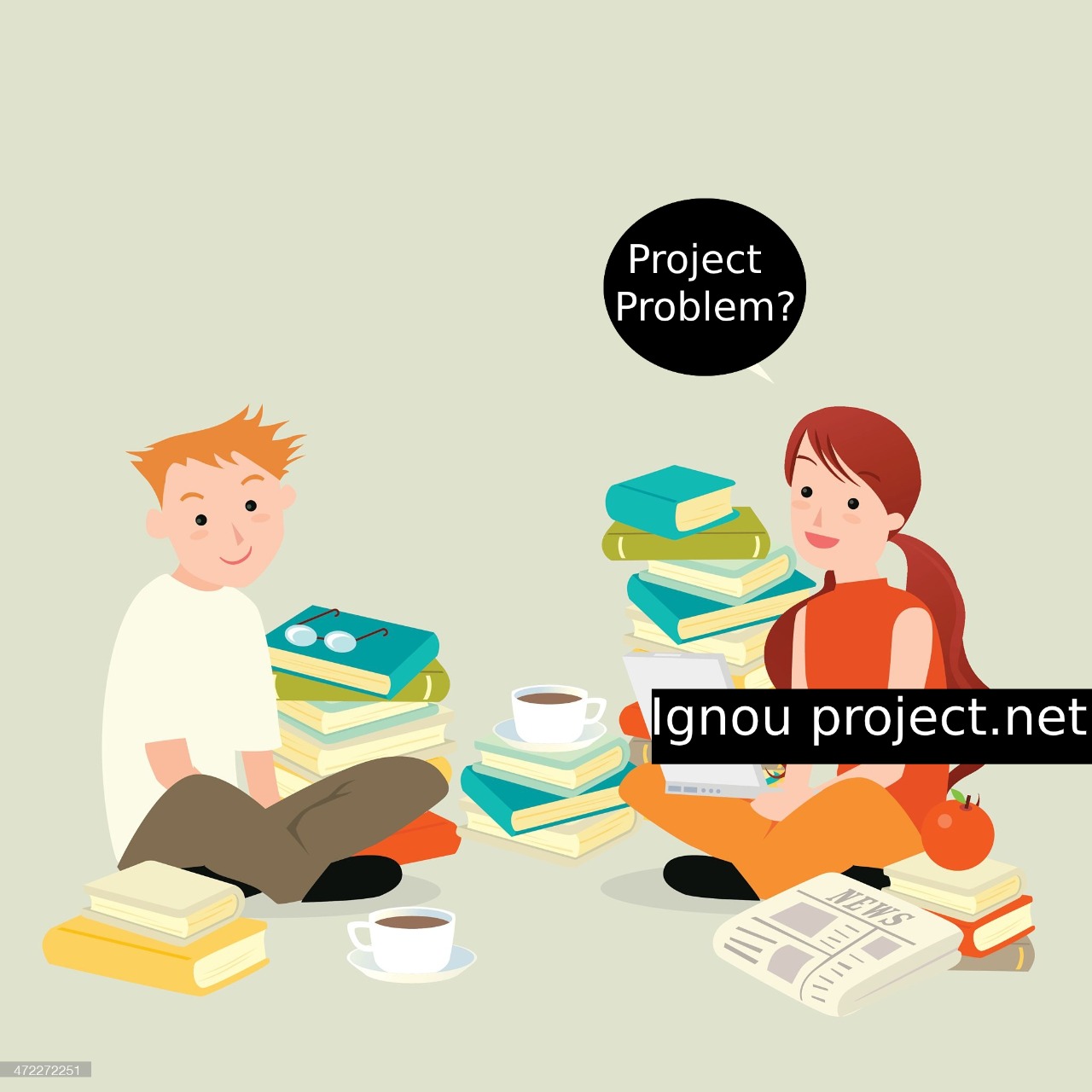 Ignou is India's largest university and every year more than 3 lakh student take admission in Ignou. The reason why so many students pursue a course from Ignou is Ignou is a distance learning university and suitable for working students. Another reason to choose Ignou University is the low fees. Many students choose MBA or PG courses just because they are working. Students who are pursuing MBA also known as MP must complete their Ignou MS100 project to finish their degree and here we have mentioned how to submit Ignou MS100 project.
How to Submit Ignou MS100 Project
After the selection of the supervisor or manager and competing the synopsis, You should send the project synopsis Proforma and a single copy of the synopsis or dissertation along with the Bio-data of  manager to the Coordinator (projects ), School of Management Studies, IGNOU, Maidan Garhi, New Delhi-110068 for acceptance.
Proposals which are incomplete in any respect or not written according to the guidelines will be immediately rejected. You are advised to keep a copy of the synopsis. Proposals not accompanying a signed and complete Bio-Data of supervisor or manager won't be considered for acceptance. Project Proposal may be submitted during the year.
Where to Submit MBA Project
A written communication concerning the approval/non-approval of this undertaking is going to likely be sent to you over eight weeks of the receipt of this proposal at the School. In the event of non-approval of this synopsis, the comments/suggestions for reformulating the project will be conveyed to you.
In this case, the revised project synopsis need to be filled with revised project proposal proforma along with rejected synopsis copy and project proposal proforma mentioning the remarks of the evaluator and P.P. No. (Project Proposal Number) given from the School of Management Studies.
Send just 1 copy of the Project Proposal, and keep a copy with you.
MS100 project be written prominently on the envelope and should be addressed to The Coordinator, School of Management Studies, IGNOU, Maidan Garhi, New Delhi-110 068.
Verify the addition of these while submitting the Proposal:
(a) Proforma for Approval of Project Proposal, duly filled and signed by the student and the manager both.
(b) Thorough Bio-data of this manager duly signed by him
The Synopsis of your MS100 Project Proposal should contain the following:
(a) Rationale for the study
(b) Aims of this study
Research Methodology for use for executing the analysis (detailing the character of information, information sources, collection procedures, tools and methods of investigation, sampling, etc.)
How to Buy MS100 Project for your MBA course
Furthermore, everyone face issue to pick the suitable MS 100 project topic, Most of the students are busy or doesn't have skills to compos their Ignou project but students try to complete their project or dissertation to increase their marks and boost up their degree marks.
There are many issues faced by students during the time of making their dissertation. That's why we help the students to make their all types of Ignou project. We help in writing project of all specialization from MBA HR project to Finance project.
We have a team of Project writing that makes the highly content reached project for Ignou students. Our team members has also more than ten years plus of experience in this field. Our team members are well trained and qualified. We love to helps the students and always try to solve their queries.